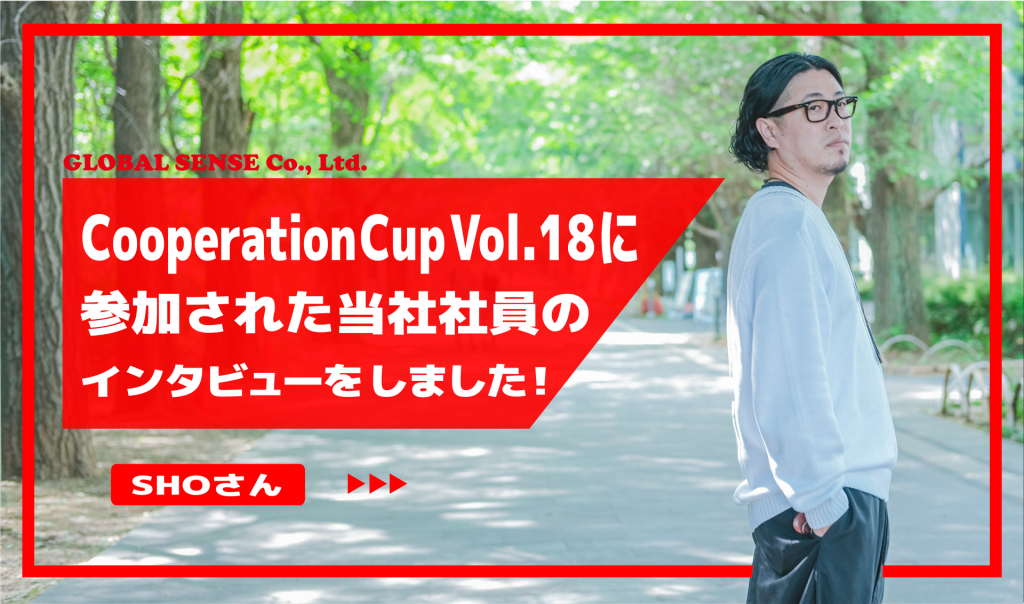 Hello, this is a promotion group of Global Sense. This time, we interviewed SHO, who belongs to our company, about the Cooperation Cup Vol.18 held in May 2023.
We will start the interview with SHO's part of the story, including the behind-the-scenes of the competition and his practice methods!
What is the Cooperation Cup?
The Cooperation Cup is a community event for the historic "Street Fighter III 3rd STRIKE -Fight for the Future-" ("3rd STRIKE") that has been held since 2001. The regulation is a 5on5 competition with a winner-takes-all rule, and this time, 85 teams and 425 players participated.
4Gamer.net,「ストリートファイターIII 3rd STRIKE」の祭典が4年ぶりに復活。「第18回クーペレーションカップ」フォトレポート,30 May 2023
https://onl.sc/W1iY6bm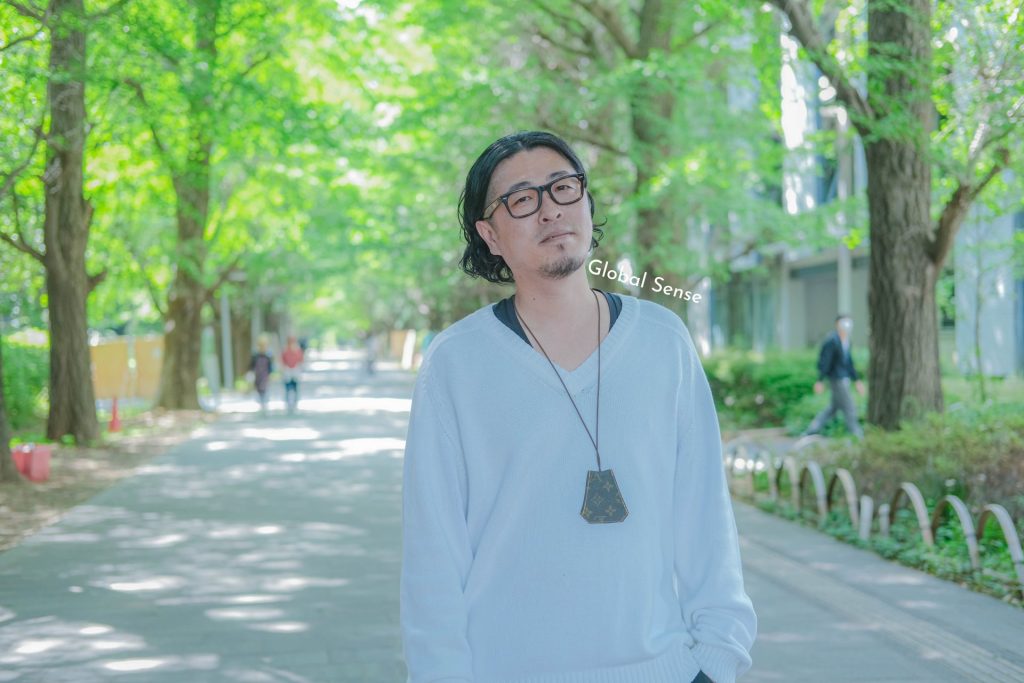 <SHO's profile>
Joined Global Sense Sales Group in 2019
Mainly uses Yun in Street Fighter lll 3rd. Winner of the Cooperation Cup 2016 and 2017, and HFS in 2019. Besides gaming, SHO likes vintage clothes and drinking.
twitter : @3rdSHO
Promotion Group ("Promo"):
Congratulations to the winner! It has been almost 4 years since the last tournament in 2019 . We would love to hear your thoughts on the competition!
SHO ("SHO"):
The title "3rd" has been around for more than 20 years, so I think it was a kind of reunion for me.
It is good to be able to participate in one tournament with people in other regions who you don't get to see very often, and to be passionate about it. I think it is good to get passionate feelings no matter how old you are.
▲at the backyard of cooperation cup (photo by SHO)
Promo:
How did you continue to play 3rd in the covid-19 pandemic?
SHO:
I continued to play 3rd, but I was still away from it. Before the announcement of this year's tournament, I was discussing with the team members* whether we should practice, and when the tournament was suddenly announced, we only had about one month to prepare… From then on, we practiced at least once a week, maybe three times a week at the most.
*SHO had already formed a team called "3rd Monster" since the last tournament in 2019.
Promo:
It's totally a club activity.
SHO:
Yes, it is. We went to Shinjuku for prepare. Also our team was strong this time.
We started deciding on a team right after the last tournament in 2019, and at the time we had no idea that the tournament would be canceled due to the pandemic, so I was thinking "what should we do next year? So it was like we had been working hard with the same team for 4 years.
Promo:
I know that you had about a month to prepare for this tournament, but did you have any special training methods or wishful thinking?
SHO:
We don't have any special practice. The team is strong overall, so we were already in a top-level practice environment. We had a strong team overall, so one of the strengths of our team was that we were already in a top-level practice environment. The day before the tournament, the 3rd players from all over the areas from Japan would come, so we would go to the tournament the next day to see what kind of moves they would make with other teams.
I wonder about the wishing…did other people did?
I made a wish…I wore the sandals I won in HFS2019 to the Cooperation Cup this year.
Promo:
Wishing is important.
SHO:
Yes, it is. In the tournament, they draw lots for the second round, and there were only two lots left, so I asked my teammates if they wanted the left or the right. All my teammates said "right," but I said, "I think it should be left".
On the day of the tournament, the game was pretty good, so they left it up to me to decide which lottery I would draw. I drew the left side. Then, I did not have to play with Hayao's team. If I had drawn the right side, I would have won against Hayao's team in the second round. It was all thanks to my wish lol
Promo:
What do you think was the reason for 3rd Monster's victory?
SHO:
I think the teamwork was better than other teams, as all teammates had the same motivation and were able to practice the same amount. I think that's why the team as a whole had the strongest desire to compete in the tournament. I think that was the reason for our victory. I think the other factor was that we never lost our spirit.
We would talk to each other about practice in the LINE group to keep our motivation up. We talked to each other. I think it was not only the skills of the team, but also motivation and teamwork. We had many discussions for build-up team lol.
Promo:
If you don't mind, what kind of discussions you guys did?
SHO:
Everyone wants to be a strong . Of course we make mistakes during practice, but if we do the same thing 3 or 4 times, we point it out. This causes a lot of stress and frustration lol.
Because of this, I was able to get the results of the practice in my head and improve our skills in the second half. In the end, it came down to teamwork.
Promo:
I would like to ask you what was your position in the team.
SHO:
It was often a "junction" in the team.
We had a leader, called "Boss" as leader , and I make his words soften the expressions of the orders and contents that came down from him lol.
Of course, I have to be harsh when I have to say something serious, I guess it's that kind of junction. As for my style of play, I tend to be more aggressive, I played with consideration for the situation this time.
▲Photo by Promotion Group
Promo:
You also had a match with Hayao's team right?
SHO:
We didn't have match in the qualifiers, and we had match each other in the first turn of the final tournament. I was one player out, and Hayao's team was very strong, so I was a little ahead of them, but a player on our team named Mimora, a Makoto user, beat three of us and we advanced to the next tournament. That match was really thanks to Mimora.
The thought that went into this tournament was considerable for all of us, as it has been filled for the past four years.
Promo:
Is there any matches that was particularly memorable for you in this year?
SHO:
I think the most emotional moment was with Hayao's team.
They were down until about halfway through the game, and there were three players in the remaining general's team against three players in Hayao's team, but Mimora won the game with a reverse three-way decision. It was a tough match, but the match itself was also very moving. I think I was filled with emotion for that.
Mimora had match with Hayao this time and I am sorry for Hayao. I will see him next year.
▲Photo by Promotion Group
Promo:
Are you already building next year's team?
SHO:
One person has been chosen, but we are not sure what to do with the rest.
We have just finished (the competition), so I think we will think about it and make a move.
After the coupe, it was a lot of fun. I really felt like a festival.
This time, the convention was held in the event space inside Dream Hack, and looking around, I felt that the cooperation cup had the highest level of enthusiasm and excitement, and the average age of the participants was too.
Promo:
I think everyone is in their late 30 years old or 40 years old , and I thought it was very cool that these people are still playing on the 3rd with such a high level of enthusiasm.
SHO:
Yes, I think it is amazing that people are still growing up playing one game. I realized again that there are many things that can be done even with old titles.
Unlike today's games, 3rd is a game that rewards your efforts as much as you do. Games with updates are good, but games without updates also have their good points.
▲Photo by Promotion Group
Promo:
You are still an active 3rds player, where does your passion come from?
SHO:
The game itself is interesting, and new people are still coming in.
I don't want to lose to them, and since the game is structured by a system, there are no correct answers, and I think this is the part that keeps me interested and keeps me swamped.
Promo:
We would like to ask you if you have any goals or challenges you would like to take on in the future for your 3rd life.
SHO:
What I would like to challenge in the 3rd life… I would like to increase the number of new players.
The top players have mostly fixed, so I would like to increase the number of new players, as well as raise the level of the top players.
Promo:
Thank you very much. Final question, what does "3rd" mean to you?
SHO:
It's like old friends.
like we have fun playing together.
Promo:
Thank you very much for your time today!
SHO:
Thank you!!
▶︎The 2023 Couperation Cup distribution can be viewed here.
STREET FIGHTER III 3rd STRIKE「The 18th Cooperation Cup」Final Tournament
▶︎PGW.tv look-back Cooperation cup 2023. Guest :SHO (Japanese only)
【PGW.TV# 231】3rdクーペ振り返り!! ゲスト : SHO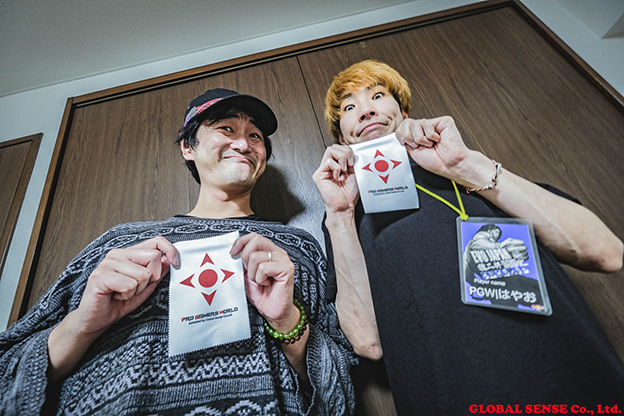 ▲PGW eyeglass wipes are new!!

■Promotion Group ■
Public relations activities in Global Sense are our main battlefield.
From public relations to sales strategies, from marketing research to
We also conduct everything from public relations to sales strategies, from marketing research to the formulation of promotional measures and the design of their operation.
Editing and photography by Promotion Group
Comment